Welcome to Atomic Machine, State of the Art Machining
Atomic Machine and EDM, INC. has been in CNC contract manufacturing services for over 27 years supplying the Defense, Aerospace and Medical Industries. We employ rigorous quality standards, are deep in technical expertise, and use the latest program management software. We produce high quality products as an ISO 9001:2015, AS9100 and AS9100D certified manufacturing facility. All of our processes are carried out with advanced CNC machines. Our state of art mills, lathes and EDM's are meticulously maintained. Our secondary department works feverishly to create polished finished products using blasters and ultra-sonic machines. Atomic Machine not only has advanced equipment, but we also have a professional team of experienced engineers, operators and inspectors to make sure the customer's order is as desired.
Atomic Machine offers one stop service for our OEM customers.
Our services include:
​
​
​
Machining Techniques​
5 Axis Machining

Swiss Machining

Precision Machining

CNC Milling and Turning
CNC Machining Services
CNC Turning

CNC Milling

CNC Drilling

CNC Cutting

Wire EDM Machining
Other Services
Assembly/Assembly Tooling

Broaching

Polishing and Blasting

Surface Finishes

Laser Engraving

Tooling
​​
Project Management

Product Management

Design enhancement

Packaging & Process Tooling

U.S. Government Subcontracting (w/Cage Code)
As a certified machine shop with a variety of specialized high-speed CNC machines, Atomic Machine has the ability to manufacture, assemble and test high-precision, high-complexity components. We service aviation, aerospace, defense and medical industries.
​
By applying proven Lean Manufacturing principles as well as seeking continuous improvements on a daily basis, we are committed to providing exceptional value and outstanding service to all our customers. We deliver on-time, every-time.
Atomic Machine takes pride in our productivity and efficiency in all operations, we manufacture the most accurate and reliable finished components available.
​
Our capabilities are reinforced with the following certifications and clearances: ​
AS9100

AS9100D

NFA/SOT Manufacturing Capabilities

SOT MFG

Department of Defense Registered for SAM, DDTC

CAGE Code - from the Department of Defense's Defense Logistics Agency (DLA))

Defense Contractor Management agency (DCMA)
​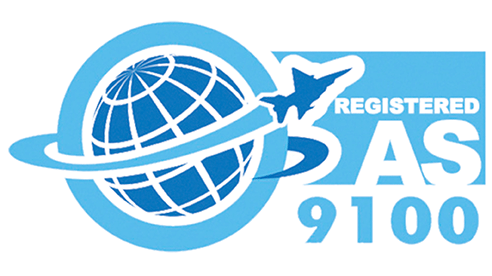 Our Promise to You
​
Our philosophy is very simple, we strive to provide the best precision manufacturing you can find. We will continue to improve our processes and capabilities so that we can deliver your product on time, within spec .... every time.